Chelatec was founded in 2000 by seasoned scientists trained in the development of radiopharmaceuticals. Experts in the use of radioactive tracers, they decided to offer their knowledge in preclinical development of immunotherapeutics to pharma and biotech.
 
With state-of-the-art fully equipped laboratories for radiolabeling, radioanalyses, handling of cells and housing of animals, Chelatec is recognized for its reliable expertise and offers a unique combination of custom radiolabeling, in vitro assays and in vivo investigations capabilities.
Our values
Our objective is not only to complete successful projects on time and on budget. We strive to really work side-by-side with our customers and to provide them with a high level support.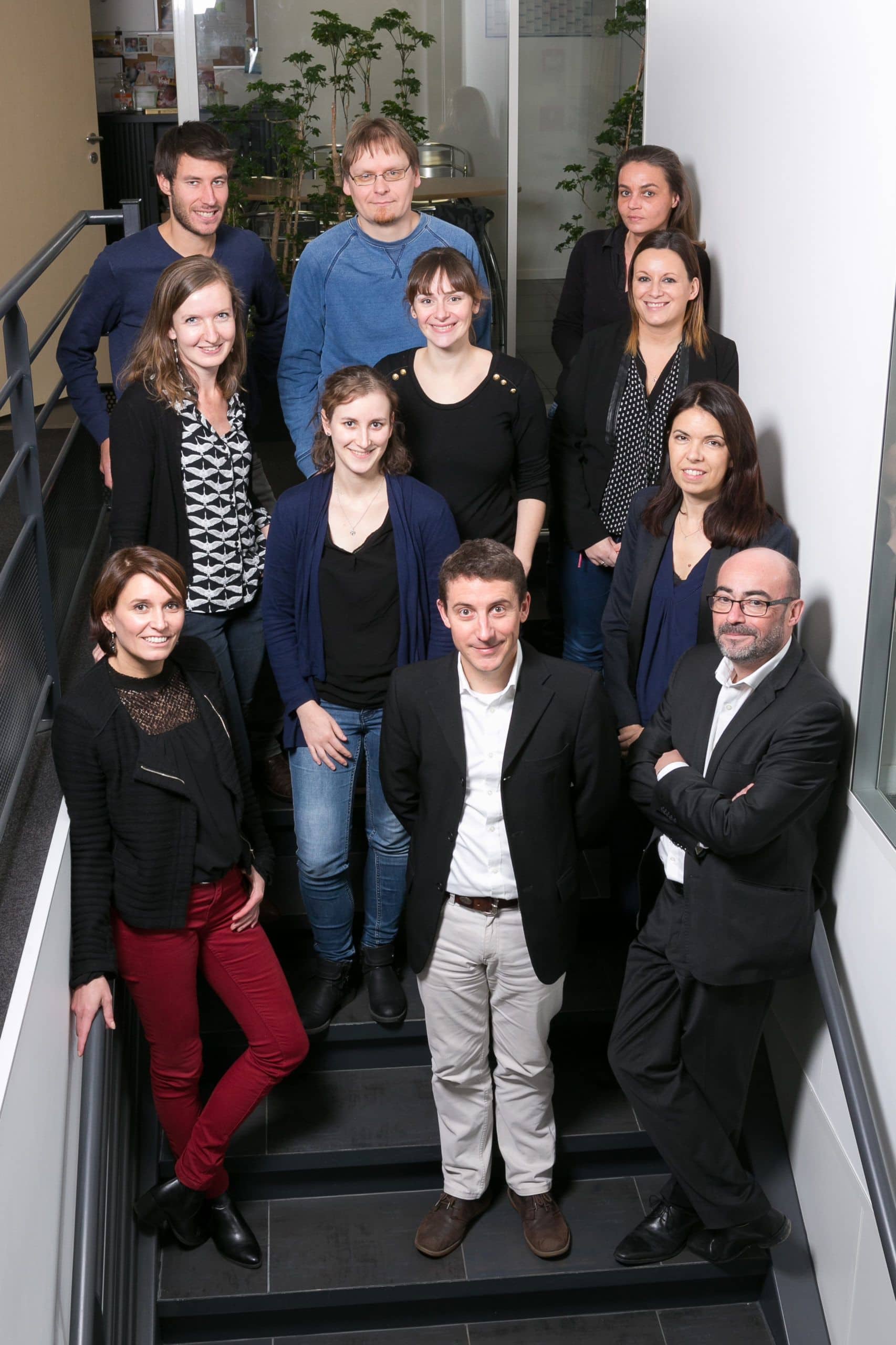 A reliable expertise
We offer unique services covering all project stages. We do have the knowhow for the radiolabeling of your NBEs and all the knowledge to run the required in vitro and in vivo investigations. You will benefit from one single partner to manage your whole project.
High scientific standards
For 20 years, Chelatec set up a highly skilled team of scientists led by the same study directors since its inception. Our interdisciplinary team will take over all steps of your project from the radiolabeling to the in vivo investigations taking into account all regulatory rules and procedures inherent to radioactivity and animals handling.
A tailored approach
We propose typical study designs but any project can be tailored to suit your specific needs. One of our strengths is our flexibility and we always do our best to adapt to our customers' constraints. We are able to accommodate most customers' requirements.
Quality
Chelatec is committed to listening to and meeting customer expectations in every entrusted project. To this end and to guaranteeing the reliability of the data, results and product transmitted, a quality management system (QMS) is implemented and continously improved.
Based on good practices guidelines and regulations, standard operating procedures (SOPs) cover personnel training, equipment maintenance and metrology, facility maintenance, management of radioactive sources, chemical reagents and biological products. QMS is also in place to manage documents and data, deviation, change control, out of specification results, correctives actions and preventives actions.
With this robust QMS, Chelatec has been successfully inspected by authorities and identified as an approved partner by several sponsors.